Red River who? Just don't call it 'bespoke'*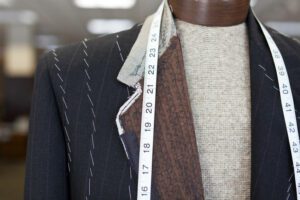 A couple of weeks ago I shared a blog post across LinkedIn from my new employer Red River Software, welcoming me to the business. We both talked very excitedly about how great it was that we were now working together and said a lot of really nice things about each other. It was a regular love-in (it was all true in case you're wondering).
What was really surprising was the traction that the post got. In addition to a bunch of lovely comments from well-wishers (thank you all) and a modest number of likes from some of my connections (what happened to the rest of you?!), the biggest surprise was that to date, the post has generated almost 1800 views. Even more interesting, the vast majority of those views came from my 2nd degree network i.e. people I'm not actually connected to.
I can't be absolutely certain, but my understanding is that a view on LinkedIn constitutes someone clicking on the link to the article. If that's true then whether people actually read the full copy or not, I managed to reach an audience of almost 1800 (mostly new names) in one go. Not bad.
Now, I work in business development and I think it's pretty obvious that my motives for sharing it were to flag up to as many people as possible that if they've been lying awake at night wondering how on earth to solve that toughest of software challenges they should, y'know give me a call.
All well and good but now I re-read the original post, what strikes me most is that it doesn't really give the reader much of an idea of what Red River actually do. Or who we do it for. Oops.
So in an attempt to rectify that glaring omission and hopefully capitalise on the traction of the previous post (you'd think I planned this wouldn't you?), here goes:
Red River is a custom software development company that works with high growth businesses, start-ups, investors and generally with businesses undergoing rapid change.  We develop systems and products that run businesses, or deliver our customers' services. In a nutshell we build and develop software-based products that can't be bought off-the-shelf.
These can include:
Business systems
Mobile applications
Business Intelligence systems
Web platforms and portals
SaaS products
e-Commerce systems
More than just a team of amazing coders though, we're experts in product design and technology strategy. We bring years of entrepreneurial business nous, lateral thinking and a good dose of (un)common sense to question, probe, challenge and develop your ideas. We really get under the skin of your business, your market and your stakeholders to clarify requirements and agree what success looks like for you. Not until both sides are completely happy that we've got to the heart of the project will we start to design a product. It's what makes all of our projects successful and all of our customers delighted.
There, satisfied? I hope so. You can thank me later.
*Our director Simon hates that word. No, I've no idea why either.